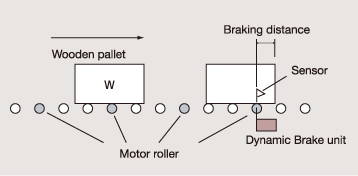 This unit causes direct current to flow through a motor roller about three seconds to brake the roller.
A single unit of this model can brake two motors at a time.
The unit stops conveying an item but does not hold it.
Be sure to use a 24 VDC power source.
Long service life
The unit is intended to run on 3-phase 200-240 V, 50 or 60 Hz.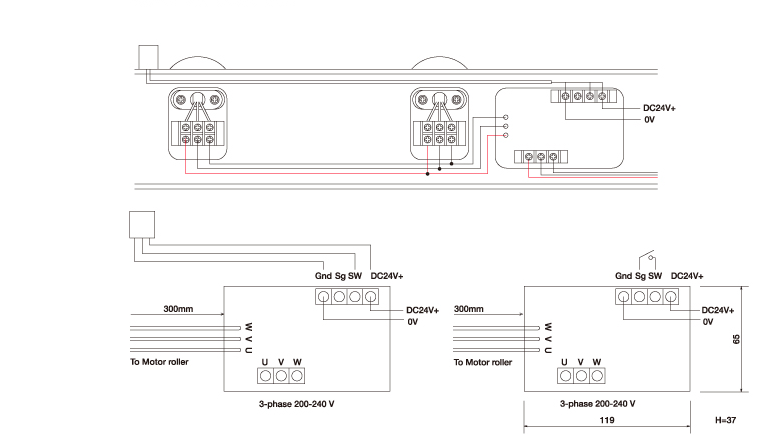 The motor roller incorporates an electromagnetic brake which is released when energized.
When the brake is activated, the item being conveyed is stopped and held.
Motor roller models which run on 3-phase or single-phase 200V or 220V do not require a brake power supply.